Career Opportunities
Xypex Australia is a leading manufacturer of concrete waterproofing, durability and repair products and is well known for its excellent product range and market leadership. The Company operates Australia-wide as well as in South East Asia.
Xypex Australia is a unique organisation with a mission to facilitate an environment for our people that promotes social responsibility and encourages the growth of knowledge, skills and proficiencies in our people. Xypex believe that "our people are our asset" and are the driving force behind business growth.
Xypex Australia is dedicated to embracing the challenge of market growth and leadership of continual improvement of standards, whilst maintaining the health and safety of our employees. We are dedicated to creating an environment of diversity, trust and respect.
Career advancement
Professional Development
Professional Coaching and Mentoring
Diversity
Career Opportunities at Xypex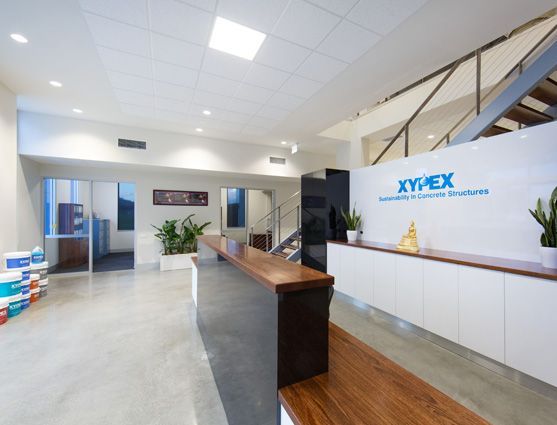 Career Vacancies
Business Development Partner - Queensland

About the Company:

Xypex Australia is a leading Manufacturer based in Australia and is well known for its leading edge Crystalline Technology and Market Leadership. The Company operates Australia-wide, as well as South East Asia. Xypex Australia is an innovative organisation that has a heavy focus on the importance of Sustainability in Concrete Infrastructure. 
Xypex Australia has been successfully operating for the past twenty-nine years, and they pride themselves on aligning with like-minded people who engage and drive a shared vision, resulting in a group of highly driven professionals.  What we do is the proof of what we believe! 
About the Role:
Reporting to the Business Development Manager – QLD, you will be responsible for driving the organisation's Marketing Objectives resulting in business development, planning and project management across a variety of market segments. You will have a proven ability to manage projects from specification to the completion of works, by fostering close working relationships with fellow team members and clientele.
The successful candidate will be self–driven and will possess strong communication skills, with a proven ability to build and manage relationships with professionals within the construction industry. This role offers the successful candidate a broad and varied exposure to the Australian Construction Industry, at a multitude of levels, it is important that you are a forward thinking individual that is driven to exceed a client's expectations, by providing solutions to meet client's needs.
Applicants are required to have a current valid White Card or  are willing to obtain one prior to commencing in the role

If you have the above attributes and enjoy working in a team environment and would like to join our Queensland team,  please forward your resume to hr@xypex.com.au by Friday 24th July 2020.
Due to the large number of applications received only short listed applicants will be notified.